This post could also be titled, "The pep talk to myself to stop being scared of floors and just do them already!" As you know, we've been working on the upstairs hallway. I finished painting the walls (three doors painted, three still to go).
And now I've decided to tackle the floor up there. The upstairs floors are all original wood floors, I think pine? I'm no wood expert, but since the rest of the house is bedecked in every direction with pine, that would make sense if that's what the floor is as well. They are completely worn down to the raw wood, no varnish left on them at all…so I'm thinking it will be a fairly easy process to re-stain and seal them. Unfortunately, we know all to well just how well my over optimistic thinking process works out for me…that's why I'm hesitating. I haven't quite forgotten my lessons learned from stair painting just yet. In other words, if you don't hear from me for the next two weeks, somebody had better come rescue me.
Even though I already know everything there is to know about refinishing floors (hahahaha!), I thought I might do some looking around to see what other people had to say on the subject. Here are some of the better tips and experiences I found. (click on the pictures to go to the source)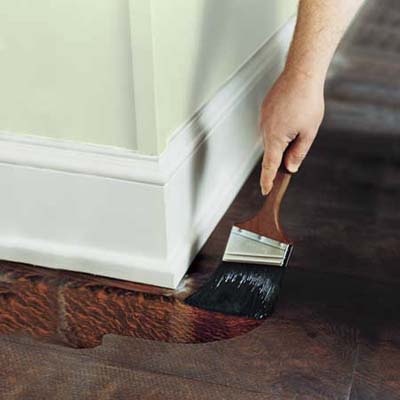 Good tips on how to apply poly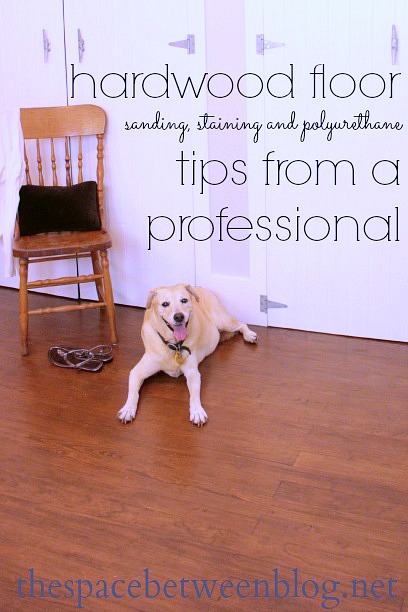 Excellent account of a DIY job. Uses not so commonly used products.
Good info on sanding. Did you know there was such a thing as an "edge sander"?? News to me! Ooooh new toys to buy.
Good over all tips.
How to deal with shellac floors. I really love the stain they used!
So there now, those people all survived it beautifully! One little hallway can't possibly be that hard. Right? Right. I still have tons of stain left from my kitchen counter tops, so I'm thinking I'll just use that on the floors. I'm going to test it first on a small section first to see how dark it will look. I'm going to *try* to sand the whole thing with just my palm sander, since it's not a very large section and there isn't much stuff to sand off of it. So, there's the grand plan. This should be good. The upside is, if it looks horrific I can always paint over it! Ever done a floor yourself? Care to share?
 2 Timothy 2:19   Nevertheless the foundation of God standeth sure, having this seal, The Lord knoweth them that are his.
linking to:
THESE great blogs